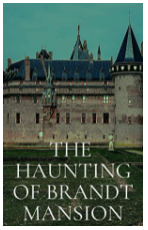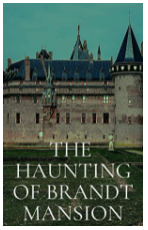 I gave this one 2.5-3 stars. It was a strong 3 until the last 30% of the book. The book was relatively slowly paced for the first 2/3, but suddenly became a more scene-by-scene action story. I think because the story was so slow to start, by the time to got to the last 1/3, I had no interest in solving the mystery. I'm not sure if it was the characters or just that the storyline ended up kind of blah.
Spoiler alert (highlight to read): A police cover up just doesn't make a haunting story more exciting; if anything it really jars you out of the horror and fantastical and into everyday police corruption dullness.
Overall the story was well written. Some grammar and punctuation errors and some odd wording here and there. The biggest complaint is that there was SO much time spent on introspection. We'd have a scene followed by pages and pages of Susan trying to figure out what she believes, and what her husband believes, and whether she'll be believed. It got really tedious.
However, it was a good enough read for me to finish it quickly and I think I'd try another book from this author.