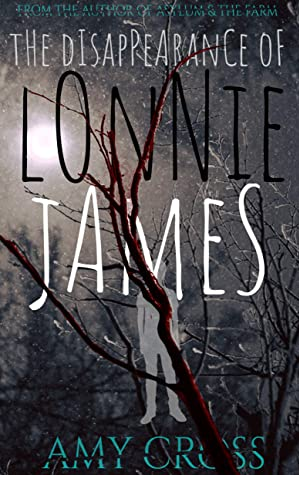 The Disappearance of Lonnie James by Amy Cross
My rating: 3 of 5 stars
I was pleasantly surprised when I finally decided to read this book. I'd pulled it from Kindle Unlimited a while back but just couldn't get started on it. Once I did, I got really hooked. Aside from a few spelling/grammar/word choice errors, the story was fast paced and had just that perfect hint of something sinister. It actually felt very Dean Koontz-ish, which is a complement to Amy Cross!
The story centers around a cop who is called to investigate and find a lost boy. The parents are distraught, even angry, and demand that the police find their son. Search parties are formed, etc. The cop (Tom) goes home to do something and falls asleep. When he wakes up the next morning, no one except him remembers the missing child investigation. In fact, the family doesn't even remember having a son at all!
I won't say more because I don't want to spoil it, but it really moves along as Tom tries to figure out why everyone in town has no memory of the boy ever existing. Like I said, there was a creepy, 'what could this be?' undertone for the first 75% of the book, which is honestly the best part of any "scary" book. Once it's in your face what's going on, it becomes less tense. The tension is the best part – it's what keeps you reading.
Unfortunately, around the 80% mark, Tom finds out what is behind the strange memory losses and, without spoiling it, the story just goes downhill. Once I knew, the tension was gone, the "culprit" was a big disappointment, and honestly didn't make a lot of sense. The last part of the book felt like I was just waiting for the story to hurry up and finish. It wasn't scary anymore, it was just sort of … weird.
I'd still recommend the book if you like a tense, fast-moving story. Just prepare yourself for the ending that may or may not be satisfying. I wish I could do 3.5 stars; the ending is what kept me from giving it a full 4.